I wrote last week about removing the Vuze application from my system after a sneaky update by Vuze infested both Firefox and IE (but not Safari and Chrome) with the Bing toolbar. It took me awhile and more than three attempts to finally unBing my system.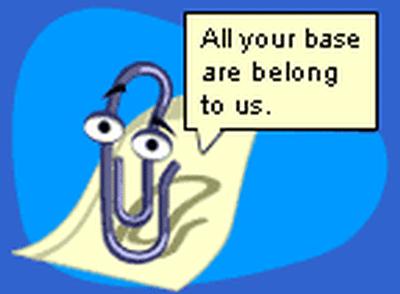 While I can't drop Microsoft or the Bing website from my Windows system, just the ridiculous MSN Bing toolbars, I can lay some blame on Microsoft for their short-sighted attempt to catch up to the Google search giant.  Co-opting the browser search engine default and ensuring that the toolbar is not easily removed may not strictly speaking be malware/adware but if it walks like a duck and quacks like a duck - theres probably another anti-trust posse lining up to go duck hunting.
How To Uninstall Bing
I ran through three different removal attempts. The first attempt was an un-installation of the Vuze application, which claimed to run succesfully. A quick check however showed that the unwanted toolbar was still alive and well in both Firefox and IE (and still sporting the blue-frog Vuze logo on the side). So much for believing vendor claims.
The second attempt was done using Revo Uninstaller (which is my preferred application removal tool) - I located a running Bing process and attempted to uninstall, this did not according to Revo completely work but it appeared to at least get rid of the running processes.
My third approach was to run ccleaner and clean Bing out of the registry. This appeared to clean Bing from several locations but still left the default search engine as Bing in IE and a  Bing Installation Directory  (complete and ready to re-install from a click) still on the hard drive. I manually deleted the directory and its contents and manually set the IE search engine back to Jawocko (a newish search engine that I was testing).
That appears to have done it and my system is once again Bing Toolbar free.