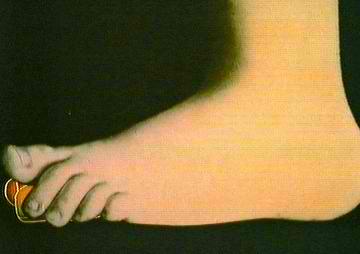 Yes, that just may be an iPad under-foot. The Honeycomb 3.2 update just came in overnight on my WiFi Xoom. I clicked yes to restart and install the system update and a few minutes later, there was 3.2.
My SD card, which has been inserted but completely unrecognized since the 3.1 update now showed up as external1. I copied and deleted a file on the card just to make sure it wasn't a non-working placeholder and life is good. Update May have been premature on it works - I think I copied the file to SDCARD not to external1 so later tests are showing that I cannot actually write to the SD Card from the Xoom. SDCARD if you don't have a Xoom is internal to the Xoom and may or may not be an actual internal SDCARD.
Other impressions? Honeycomb 3.2 is fast. I don't think 3.1 was slow but with 3.2 everything seems to just 'pop' - wish that I did some kind of benchmark before the update but for WiFi US Xoom owners I think you will be even more pleased with the Xoom now.
The update doesn't appear to have done anything for the video player but I have been using the free version of the "Vital" player which also got an update this week. I will probably have bought the upgraded version by my next review but if you are going to watch video on the Xoom just get this app as of this week, my mkv container movies are now playing so I have mpeg mp4 avi all playing just fine either with the Xoom hardware codecs or the built in software ones.