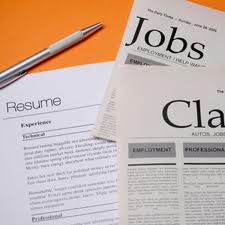 The job market is tough, which of course is news to no one, particularly job seekers and while the internet does offer a lot of tools to help with a job search, it also makes it a lot easier to be distracted. If you spend any time on the social networks then one obvious distraction is the Job Market Counselor or Career Advice expert.  I am not talking about legitimate, professional  job counselors and career advisors who actually do help people.  I am talking about the folks who were selling real estate or used cars last month and this month are hanging out an internet shingle or tweeting  their credentials  as a Job Market Counselor and career advice guru.
Job Seekers Beware
One recent 'expert' was touting how to add more followers on Twitter and Facebook to expand your job search network and of course the fact that you could conveniently download their $9.95 ebook on how to increase Twitter followers was just a happy coincidence.  I have also seen tweets that link to blog articles on how to "gift yourself employment."  probably part of an upcoming series like "gift yourself car repair" and "gift yourself real-estate".  In short, there is no quick answer - and I am by no means an expert, other than being one with the seekers but here goes:
Get yourself a decent resume (it shouldn't have to cost you anything to do this but that's another topic).
Post the resume to Monster, Dice, LinkedIn and update/tweak your experience, status, qualifications every couple of weeks to keep it fresh. Where the sites rate 'completion' status - try to get it to 100% as some employers will screen out anything less than 100% when looking for potential matches.
Use the job site aggregators GlassDoor, SimplyHired, Indeed when looking for posted openings and of course take advantage of the daily job search match postings that the other job boards provide.
Network - LinkedIn works if you have a decent pool of contacts and stay in touch -  There are also networking groups that exist - try to find one that you are comfortable with when you meet (yes , real get out of the house and meet people meetings). Networking and the I know someone connection is still the best introduction and way to land the next position.
Another expert gushed that you're going to face competition in today's tough job market - a budding stroke of insight in that observation.  But, she did offer some good advice about the possible use of your background skills and talent in a different field - i.e thinking outside the box.  Unfortunately,  not stopping while ahead,  she went on to suggest put updating your resume on a "to do" list.  Which is terrible advice - the resume is your business plan and you can't even respond to an offer if you get one  if you don't have a resume . Until you update your resume and figure out your complete set of skills you can't even contemplate her previous advice of finding a related out of the box field to conduct your search.  You can't post your resume (since it's outdated),  send it to anyone,  nor interview with it.
This is job search 101 and the very first thing that you must do. Get your resume up-to-date focusing on your skills and accomplishments and always keep it updated. Just be aware that calling yourself a job or career counselor does not make you one and on the internet nobody knows you're a dog.