It's almost too easy to talk about companies that ignore their products or customers or service and in some cases all three, but to be fair sometimes companies do get it right.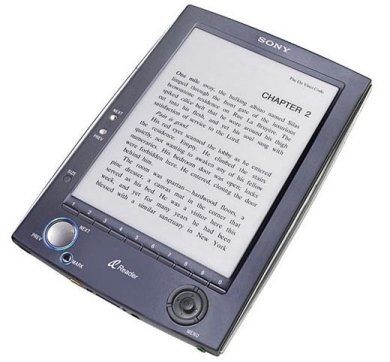 A case in point is Sony, a company that was for a long time on my personal best  'A- list' for excellent products and service. Somewhere along the way though, things at Sony went down hill - rapidly in my  opinion and I swore off buying anything Sony.  My one exception to my personal Sony ban, was a PRS500. This was one of the first near-reasonably priced E-ink readers available four years ago and I was looking for an alternative to my laptop for managing project reference documents during meetings and as an alternative to carrying more books during my commute. I was happy with the device particularly with its excellent long battery life.
Last year Sony announced that they were moving away from their proprietary LRF ebook format to support the newly standard EPUB format - to be fair SONY also supported PDF's which worked very well on their reader when the PDF was formatted for the device specifications. What completely surprised me about the Sony upgrade was their offer for a free firmware upgrade for the PRS500 which was now a nearly four year old discontinued product. The device had to returned to Sony who provided free UPS shipping and fast turn-around (it took about a week).
Fast forward to today and Sony did it again! This time a UPS box arrived (unannounced and unexpected) at my door. The box was empty except for bubble wrap;  shipping label and a pamphlet. The pamphlet explained that their last upgrade had created a bug that caused the battery life to deplete very quickly which I had noticed but put down to the device being nearly four years old.
I shipped the PRS500 back to them (for free) and a week later my works like new PRS500 was returned. Battery life - excellent;  functionality excellent; plus- a free $10.00 credit towards an E-book purchase for my trouble. Everything that the PRS500 could do before is still there plus it now handles the rapidly growing EPUB standard documents with its aforementioned great battery life.
Okay, I know Sony is competing with the Kindle and to some extent the Apple devices but even customers with older devices can (and do) buy books from the Sony store so there is some incentive in keeping existing owners of older equipment happy and coming back to Sony for future products.  Customer loyalty used to be something that Sony could take for granted and this kind of service is reminiscent of the old Sony and I am glad that Sony seems to be coming back.