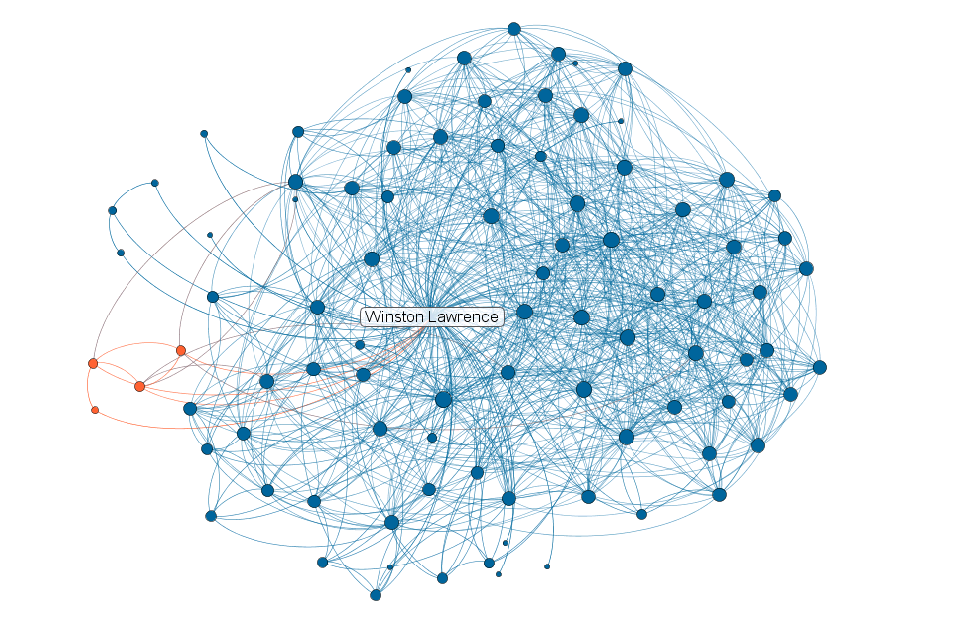 The above LinkedIn Inmap will probably become a familiar site over the next few days as other blogs pick up the new LinkedIn tool This is a new feature that LinkedIn may be rolling out - it is currently available at their linkedinlabs.com site. This is not going to make me rush out and upgrade to a premium account if they do decide to make it a premium feature but it is an interesting addition at the moment.
What you are seeing above is my totally unconfigured Inmap. Your map may look quite different - when I showed this to one of my fellow project managers, his unconfigured Inmap looked like four connected spirals each in a different color. The Inmap is a visual means to view your LinkedIn network. LinkedIn sorts your connections and creates a web of nodes which represent your contacts and the relationships between them and you. The more contacts you have, the bigger the map (and I think you have to have at least 50 contacts and a 75% complete profile to get this to work). It gets even more interesting when you start to rate contacts so that they are color coded (e.g by current and former c-oworkers, social relationships, and say clients). You can also click on a contact, which highlights them and its connections to everyone else (sort of making their viewpoint the center of the visible cloud).
I'm not going to read too much into the organization of my map (except that maybe I need to diversify some of my contacts outside of purely direct work relationships) but I will spend some time configuring the view and drilling down into the details- which means I will use LinkedIn more. This is of course to LinkedIn's benefit as my usage has dropped off to maybe once or twice a month lately. I am also going to check out some of the other projects at linkedinlabs.com just to see what they have been up to.